MARKETING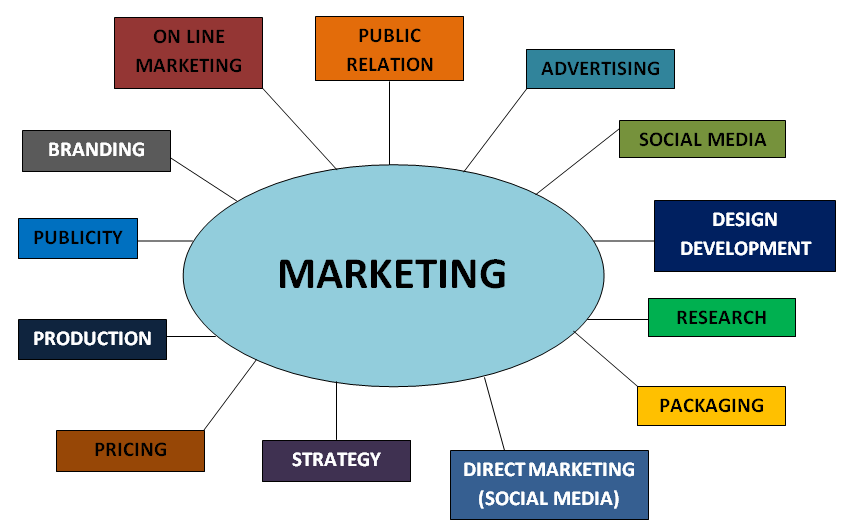 MARKETING COVERS ABOVE AREA
Marketing is a social process by which individuals and groups obtain what they need and want through creating, offering and freely exchanging products and service of value with other. It may also be described as "art of selling products".
THE PROCESS THROUGH WHICH FINISHED PRODUCTS MOVE from the concept to the customer is marketing. It includes-
1) Identification, selection and development of a product.
2) Determination of its price.
3) Selection of a distribution channel to reach the customer's place.
4) Development and implementation of a promotional strategy.