KANTHA- AT BIRBHUM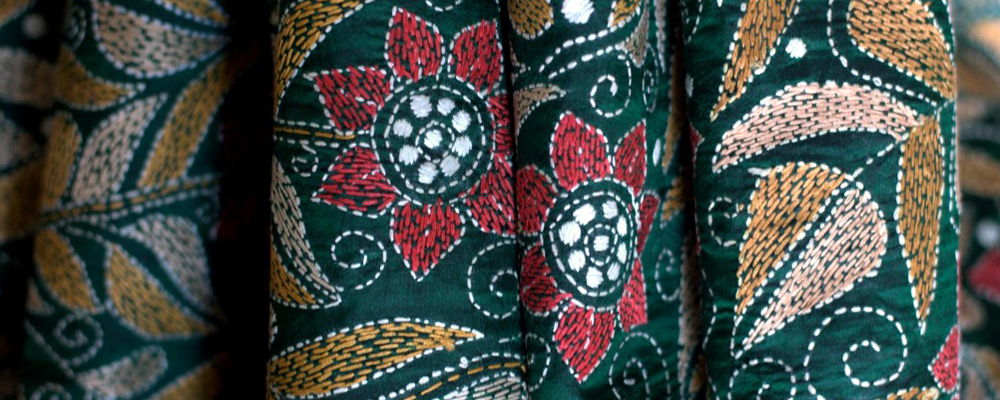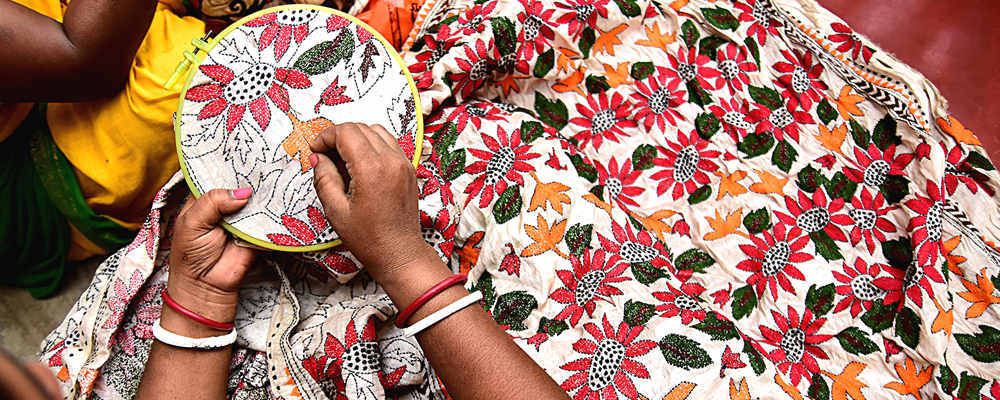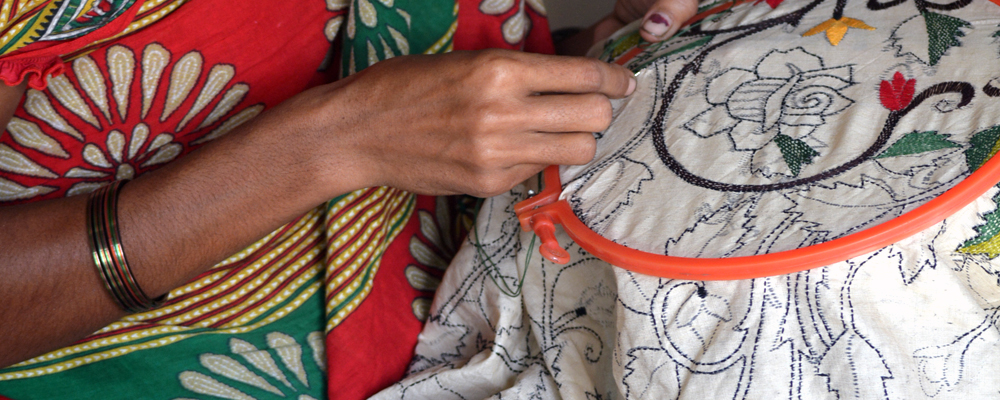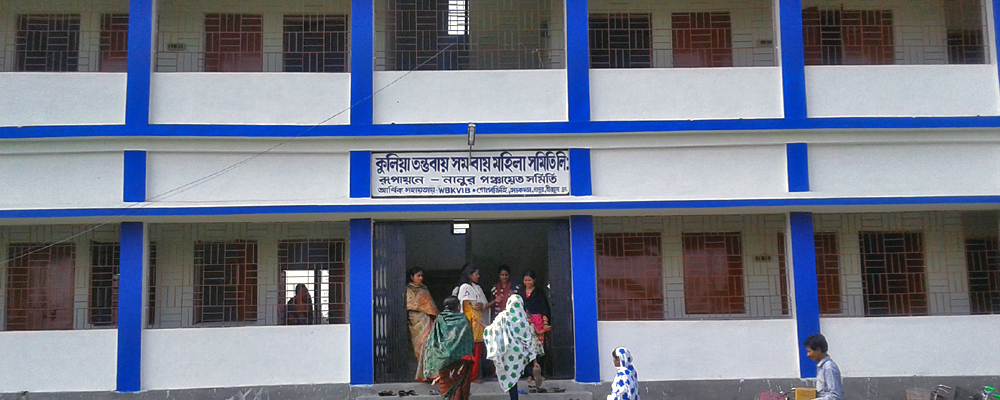 Simple run stitches at the hand of skilled artists create a magical artwork called, Kantha embroidery. This embroidery was a means of self expression by rural women of Bengal. The artistic brilliance of the women artists have found expression in lifestyle products like sarees, dress materials, bed and cushion covers etc.
[Stories and myth behind- The origin of Kantha traces its history to a period not less than a thousand years. Its images reach back to even earlier sources, pre- and post- Vedic period. Some symbols such as the tree of life, the swirling cosmos and the sun are taken from the primitive art. It was the Bengali housewife who helped the art of embroidery to evolve. From embroidering her husband's initials on his handkerchief to sewing pieces of discarded cloth with colourful threads to make Kantha, the lady of the house busied herself with needle and thread as soon as her domestic chores were over. It is a symbolic ecactment of the cycle of life and its affirmation of rebirth and revival.]
Total Project Cost: Rs. 244.06 lakhs Bhedia is a GP in Purba Bardhaman District consisting of 17 sansads & 24 villages. It is in the border of Purba
Bardhaman & Birbhum districts .Traditionally Kantha Stitch craft has been practising over the years and over the generation in this area. Most of the villagers have wooden frames or char pawa at their home for practising their traditional craft. Most of them are from very poor family .There are near about 35% population in this area are from minority community. Marketing of finished products are being done through participating different fairs, exhibitions, local & domestic market visits.

A large portion of the population are on this craft of kantha stitch .They have been trained on the craft over the years from their ancestors. There is high craftsmanship. Their products are being marketed well in domestic as well as National Markets and even to the international market via different agencies located in Kolkata and in Shantiniketan. (Link to ....Impact Study....)

Achievements: Training Programme is under progress and Hard Intervention is going to be undertaken.
PROVITIONAL INVESTMENT 80.63 LACS
EMPLOYMENT GENERATED 600